The paint application is the heart of our process.
Based on your requirements, we will set the most adapted and suitable process to answer your constraints and technical requirements
Our project teams will be along your side from the technical needs definition up to the delivery of the first initial samples. These multi-skilled and international teams will lead and pilot with you the advancement. A weekly scheduling will be set to have a rigorus piloting, a precise project tracking and make you to benefit from our years of expertise.
Our partners and suppliers are the well-known market names and they are collaborating with SPPP for many years. In the search of the ideal paint process for your product, we will work with your technical teams to obtain the overall look expected by design teams and ensure to meet the technical requirements.
Either manual or robotized, solvent or hydro based, mono or multi layers,  we have a large spectrum of technical solutions to propose to you.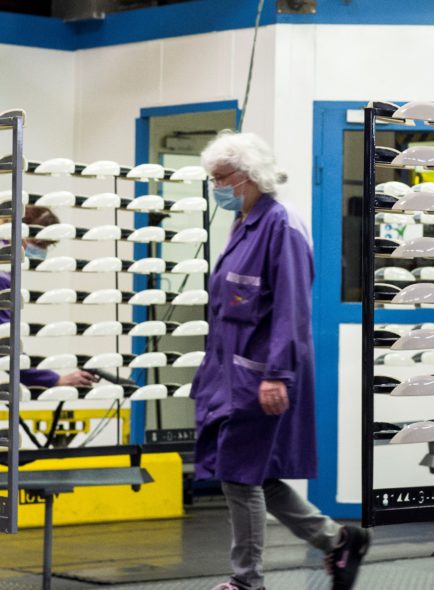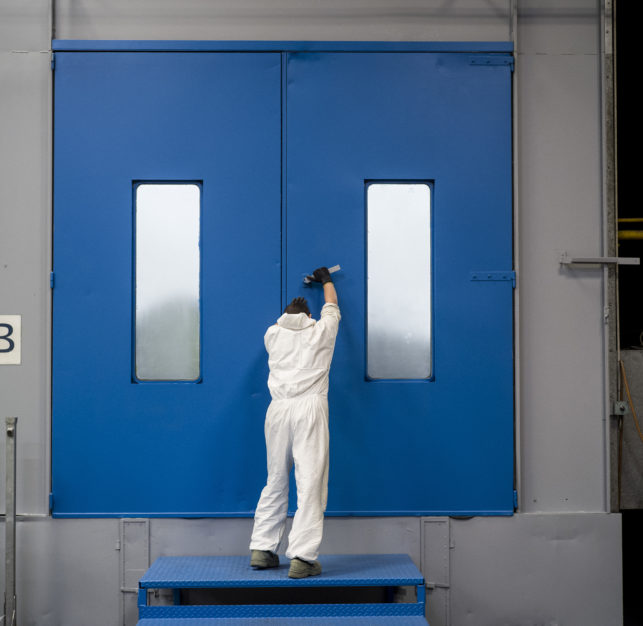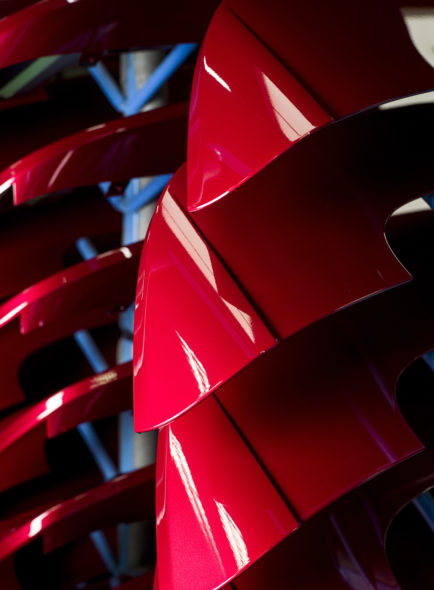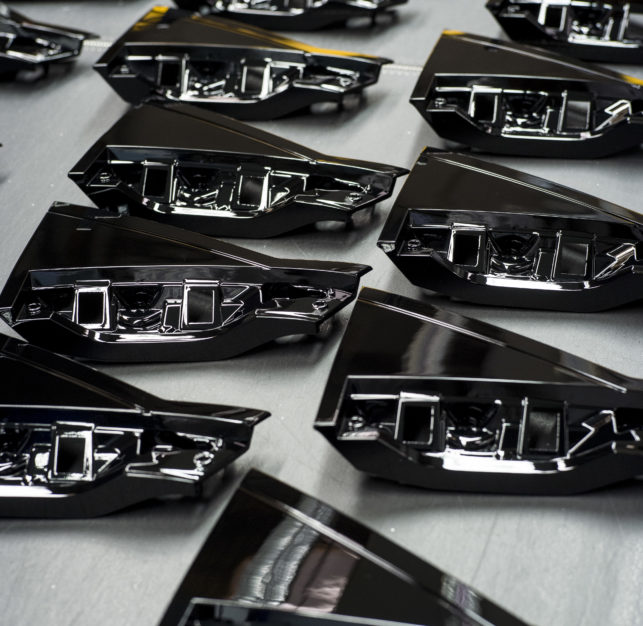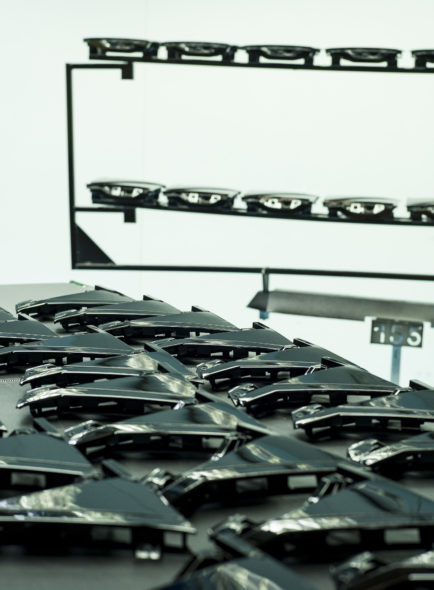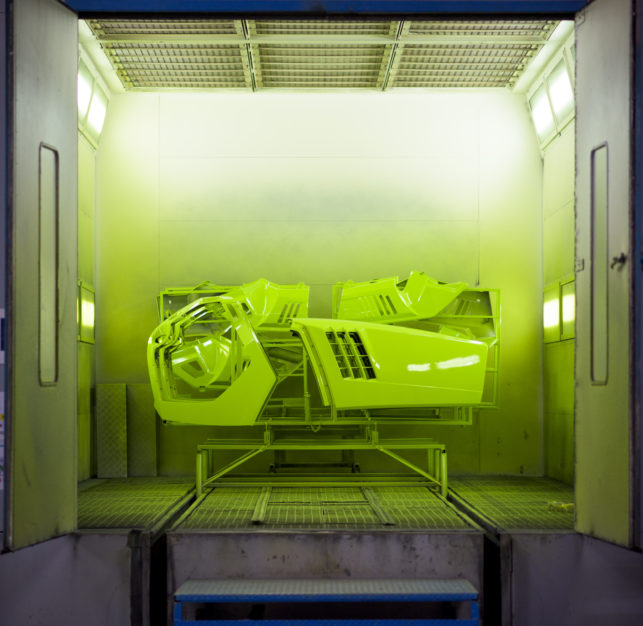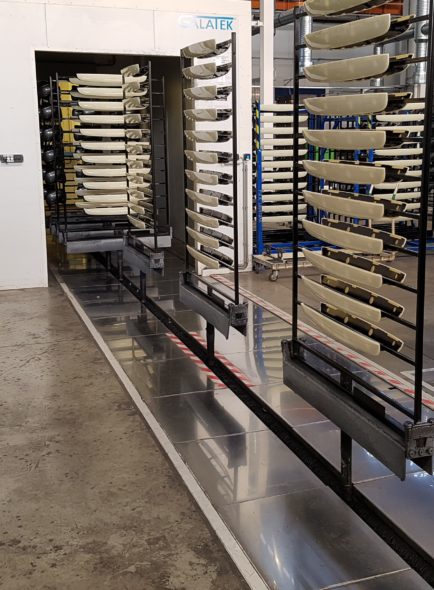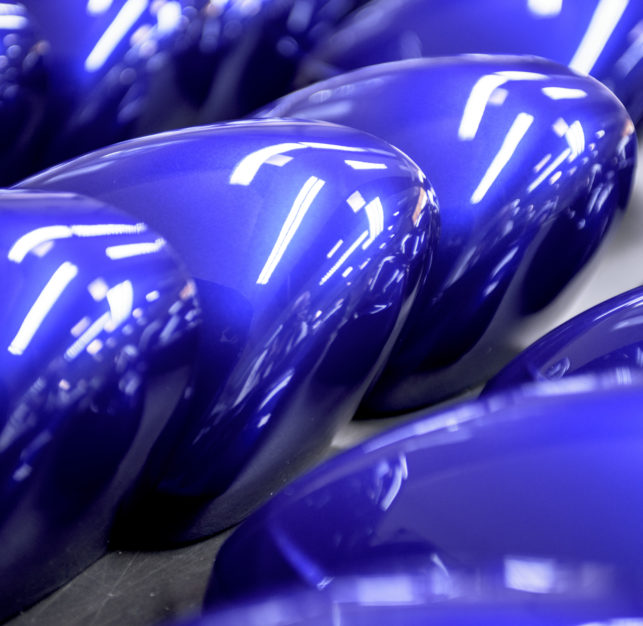 Painting and production Capacities
High capacity line
Robotized and manual equipment
Preparation – Flamming robot
Added Value process
Plastic Injection : out sourced with injection partners
High capacity line
Robotized equipment
Preparation - Flamming robot
Cleanning - CO² robot
Added Value process
Plastic Injection : out sourced with injection partners - EuroStyle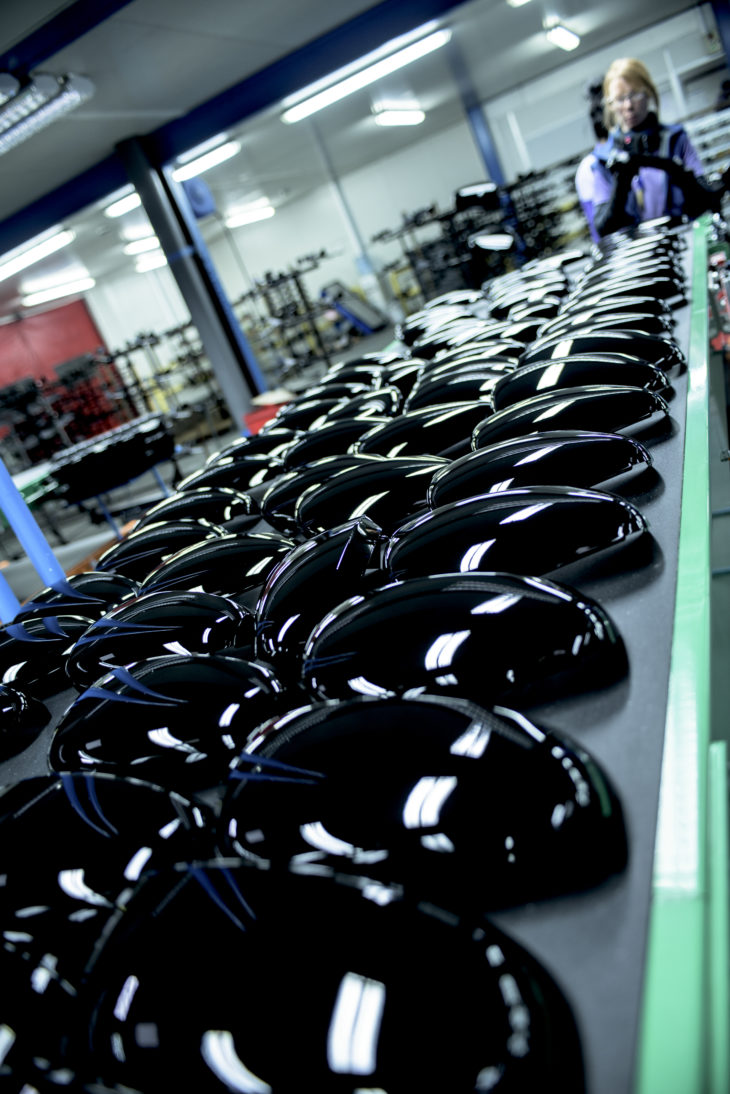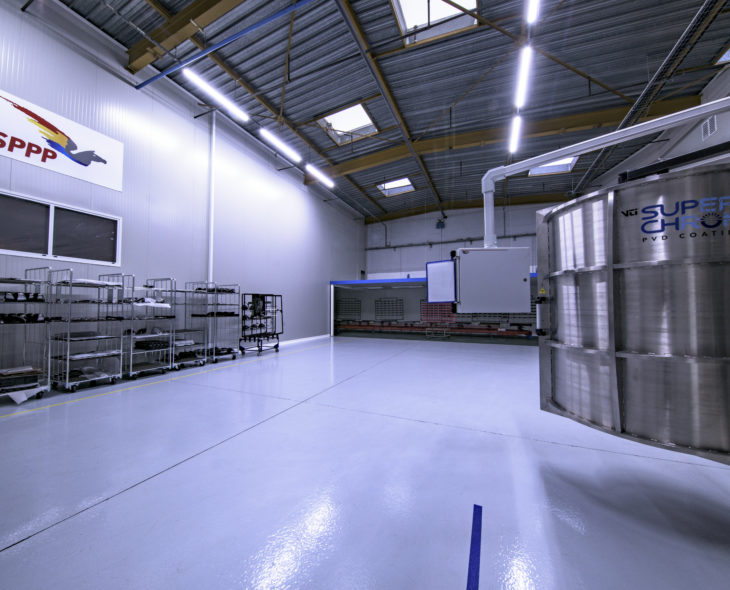 PVD Capacities
SPPP expertise is widely recognized in the market of paint application on plastic parts.

Its industrial facilities and the quality of its teams enable the company to offer a wide range of solutions to its customers. SPPP has invested in a cuting hedge technology from VTI company to promote PVD and Eco- Chrome as a completementary technical proposal from paint decorative solutions.

Physical Vapor Deposition (PVD) is a vacuum-based deposition process. Process parameters are adjusted depending on the plastic resin type, metal deposition material and part geometry. Color flexibility, broad spectrum of color shades and effects in chrome from bright chrome to dark chrome and colors are new design solutions. Radio Transparency of metalic aspect parts has always been an issue (shielding effect), our solution can solve it ! Combined with laser etching, the PVD process is enhancing your parts. It can allow light transparency and is a perfect new tool for designers.
PVD describes high-energy vacuum deposition methods used to deposit thin metal (few microns) and ceramic films by the condensation of the vaporized desired film material (e.g. titanium, aluminum or chrome) onto the substrate surfaces.

The last important feature of SPPP PVD-Eco Chrome is its compliancy to REACH requirements and conformance. Our specific and already validated solution can be applied within 2 layers only.

By nature of the PVD, this solution avoids the usage of harmfull Cr or Ni used in galvanic process while
withstanding the hardest automotive technical requirements.

From surface preparation, to the definition of a paint or PVD range, SPPP covers all aspects and can also offer finishing and assembly operations.
Saint-Berthevin
Metalization (PVD)
EcoChrome
Radio-Transparency
Additionnals Decorations
SPPP provides not only painting solution but can propose a full array of decorative proposal.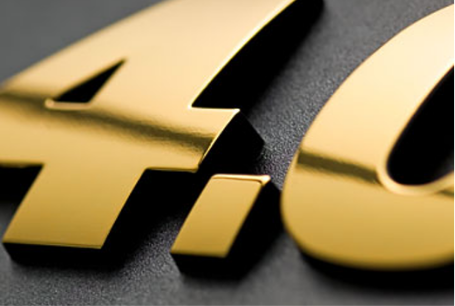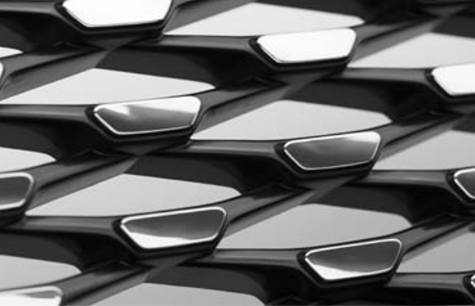 Interview
SPPP is a recognized expert for its exterior painting solutions since 1987, date of the implementation of the first painting line in Saint Berthevin.

Today, we invest in decorative processes that are completing our core painting competences allowing our customers to find in SPPP multiples decoratives solutions answering their needs.

Technical director – Emmanuel POLLOSSON